WordPress websites and custom WordPress themes case studies:
---

Portland chiropractor, ALVIS Chiropractic
Dr. Andrew Alvis, DC
www.ALVISChiropractic.com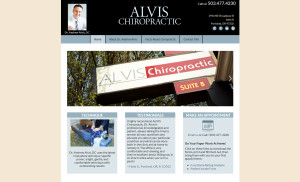 In March 2014, FireSpike created a clean, responsive, professional custom WordPress website theme for this Portland chiropractic clinic.
---
Tualatin landscape design by
Creative Garden Spaces.
Debbie Brooks
CreativeGardenSpaces.com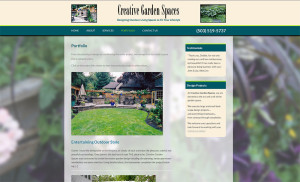 In February 2014, FireSpike created this custom, responsive WordPress website for the Tualatin landscaping company, Creative Garden Spaces NW, extending their new colors and font styles to their website and providing a much-needed update.
---

Encinitas Interior Designer, Elizabeth Aaron (2013)
www.EAInteriors.com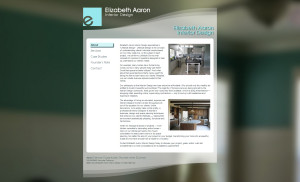 In March 2013, FireSpike completed this custom-designed WordPress website for Encinitas, CA interior designer, Elizabeth Aaron. Of special note: Elizabeth Aaron was the company's first paying customer in 2001, when Arthur Breur, FireSpike's founder, created the Elizabeth Aaron Interiors brand, and designed and built the company's original EAInteriors.com website in 2001.
---

Tigard Dental Office, Great Smiles Tigard (2012)
Parisa Sepehri, DDS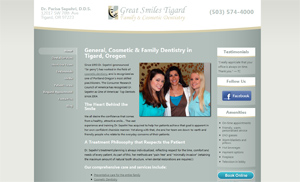 In November 2012, FireSpike created this custom-designed WordPress website for Tigard dentist, Dr. Parisa Sepehri of Great Smiles Tigard, matching Great Smiles Tigard's then newly created branding.
---

Pickwick Manufacturing (2010)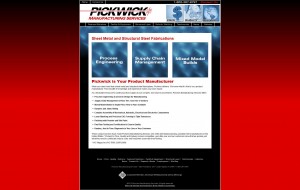 The primary purpose of Pickwick Manufacturing Services' website is to convey the wide range of our capabilities; both the actual products (from metal cabinetry to rock-crushers) and the degree of service (Engineering, Quality, Supply Chain Management) we offer. Creating an image that broad in seconds to a skeptical Engineer or Buyer is the challenge Breur Media [now FireSpike LLC] has helped us meet—we frequently get unsolicited compliments from that very target audience!
Walt Corey
President
Pickwick Manufacturing
In October 2013, FireSpike converted their previous custom website design for sheet metal and structural steel fabricator Pickwick Manufacturing into a custom WordPress website theme.